Mountain Bike legend, Multiple World Champion, Hall of Fame Inductee & all around Bike Enthusiast.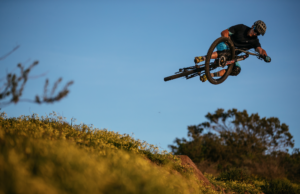 Brian Lopes has had an unprecedented 20+ year career as a professional cyclist, he has been labeled "Undisputedly the best all around world class cycling athlete"by USA Today. Having raced BMX for most of his childhood, Brian started racing at the tender age of 4, turning Pro at the age of 17 and competing in the BMX circuit for seven years before channeling his efforts in 1993 to mountain biking. Lopes' first MTB race earned him a name and fifth place. He then went straight to win his first Norba National and never looked back. He has won over 19 titles in his mountain biking career; Nine National Championship titles, six UCI World Cup wins and four UCI Mountain Bike World Champion titles, first in 2001, then again in 2002, 2005 and in 2007.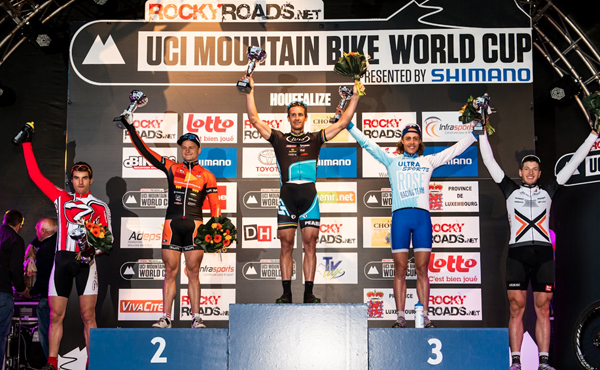 His enviable race resume made the Lopes name one of the most recognizable in the sport of cycling; known for his flawless style and competitive drives, he is an inspiration to bikers and action sport enthusiasts around the world. Nominated in 2001 for an ESPY "Action sport Athlete of the Year", won two NEA (World Extreme Sports Award) for "Mountain Biker of the Year" in 2000 & 2001 and is featured in SONY PlayStation "Downhill Domination" as himself. In 2008 was been inducted into both the Mountain Bike and BMX Hall of Fame.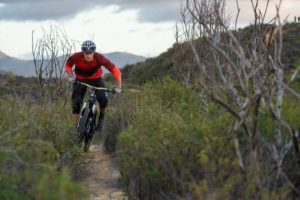 In 2005 Brian became a published author when he co-wrote a book with long time friend Lee McCormack titled "Mastering Mountain Biking Skills", an easy read with great reviews, it has been printed in 6 different languages and is scheduled to have its 3rd edition out 2017.  In 2013 Brian took on the title of "fitness trainer", working with Honda/RedBull/Troy Lee's 250 motocross team, Brian worked with Jessy Nelson, Cole Seely and Shane McElrath. This opportunity allowed Brian to share his knowledge on both the mental and physical fitness that racing requires.
Brian is currently working hard as the lead athlete brand ambassador, generating brand awareness, producing relevant media content, providing insightful R&D intel, racing at selective events with the end goal of creating exceptional cycling products.
He currently resides in Laguna Beach, CA with wife Paula and son Maverick. For up to date information you can connect with Brian via social media;  Twitter , Instagram and Facebook Fan page
CONSULTING
Mountain Bike Trail and Track design. Research & Development for bike related products and components. Pump & Dual Slalom Track design and building.
TRAINING
Personalized Race and Fitness training. Daily workouts. Skills analysis.
CLINICS
One on one and small group technical mountain bike clinic. From Beginner to Advanced Brian will teach you how to improve your bike skills.
Some Fun Facts
Miles Ridden (and counting)