Lopes tripods into 3rd place!
This past weekend Mammoth Mountain held their annual Kamikaze Games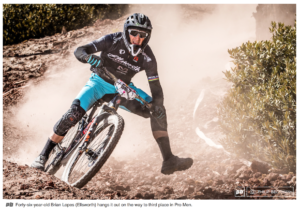 . Day 3 of the Kamikaze Games held the California Enduro, made up of 5 fast, dusty and challenging stages.
Brian had 4 good runs, making good times. Stage 3 proved to be the cliff hanger as a crash cost him some time, but he still managed to secure a 3rd place in Pro Men's.